Our regional workforce benefits from an aggressive community college program that emphasizes careers in all facets of aviation. The program is capable of training workers to company specifications. Local community colleges with advanced manufacturing and aviation-related programs include Guilford Technical Community College, Forsyth Technical Community College, Davidson County Community College and Rockingham County Community College.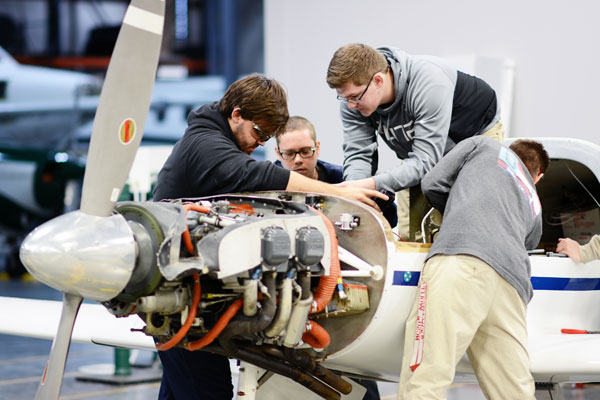 Ready for a career in aviation?
The T.H. Davis Aviation Center on the airport campus is one of the most modern and best-equipped aviation maintenance training facilities in the Southeast. The 120,000-square-foot training facility has dedicated shops for engines, welding, composites, electrical components and sheet metal finishing. For more information visit Aviation Mechanic, Management, and Pilot Careers (gtcc.edu).
The Davis Aviation Center also partners with the Embry-Riddle Aeronautical University in Florida to offer four-year degree programs in various aviation disciplines. Workforce training and preparation is a focus of the local economic development community.