Location
The Piedmont Triad International Airport is located in the Piedmont Triad of North Carolina, a region of 1.8 million people that includes the cities of Greensboro, High Point and Winston-Salem. The region's central location on the East Coast sets the Piedmont Triad apart.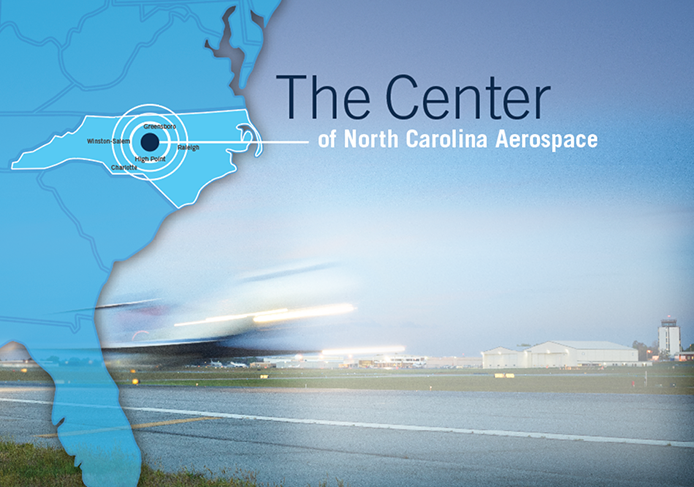 ​More than half the nation's population and most of its major markets are within a 650-mile radius of PTI's mid-Atlantic location. Interstates 40, 73, 74, 77 and 85 cross the central North Carolina region.
PTI offers approximately 60 nonstop flights to key East Coast and Midwest cities.
Distribution infrastructure includes a major FedEx sorting and shipping facility, a nearby FedEx Ground regional hub, a nearby Amazon distribution center, rail service, extensive ground transportation, and proximity to three deep water ports that are roughly 200 miles from the airport.
A significant investment has been made in the interstate highway system adjacent to the airport.
This road network will ensure easy assess from individual industrial sites around the airport to interstate highways leading north, south, east and west.